Shannon Brownlee
Special Advisor to the President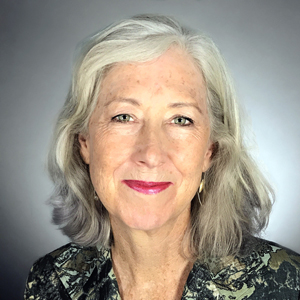 Shannon Brownlee, MSc, is special advisor to the president of the Lown Institute. Brownlee was senior vice president of the Lown Institute from 2012 to 2021. She played a pivotal role in the creation and development of the Institute's signature project, the Lown Institute Hospitals Index, the first ranking to measure hospital social responsibility. The Index, first launched in July 2020, evaluates hospitals on equity, value, and outcomes, and includes never-before-used metrics such as avoiding overuse, pay equity, and racial inclusivity.
At the Lown Institute Brownlee guided the development of the Right Care series of papers published by The Lancet in 2017; convened six national conferences attracting more than 200 attendees annually and featuring world-renowned leaders in health care; and led other Lown Institute projects such as the Working Group on Medication Overload and the Shkreli Awards. Along with Lown Institute president Dr. Vikas Saini, she is co-chair of the Right Care Alliance, a network of activist patients, clinicians, and community leaders devoted to organizing a broad-based movement for a radically better health care system.
Before joining the Lown Institute, Brownlee served as acting director of the health policy program at the New America Foundation. As a senior fellow at New America, she published the groundbreaking book, Overtreated: Why Too Much Medicine is Making Us Sicker and Poorer, which was named the best economics book of 2007 by the New York Times.
She was a senior writer at US News and World Report and Discover Magazine, and is the recipient of numerous awards, including a Congressional Commendation, and was named one of "four writers who changed the world" by the World Congress of Science Journalists. Her stories and essays have appeared in such publications as The Atlantic, New York Times Magazine, The Washington Post, Times of London, Time, New Republic, Los Angeles Times, and Health Affairs. Brownlee is a nationally recognized speaker, has been featured in documentary films, and has appeared on such broadcast outlets as the ABC World News, Good Morning America, Fox News, NPR, and the Diane Rehm Show.
Brownlee was formerly a visiting scientist at the Harvard T.H. Chan School of Public Health and is currently a lecturer in the Department of Policy and Management at the George Washington University School of Public Health. She is a member of the board of the Robert Graham Center of the American Academy of Family Practice and holds a master of science from the University of California, Santa Cruz.
Speaking engagements
2021
Lown Presents: 2021 Top Hospitals for Racial Inclusivity
The Lown Institute — May 25, 2021
View event recording
Lown Presents: 2021 Top Hospitals for Avoiding Overuse
The Lown Institute — May 4, 2021
View event recording
Evaluating Hospitals on Health Value and Equity
Race to Value Podcast — March 22, 2021
Listen to recording
The 2020 Shkreli Awards for the Worst Examples of Profiteering and Dysfunction in Health Care
Relentless Health Value Podcast — February 18, 2021
Listen to recording
Lown presents: The promise of a cooperative hospital sector
The Lown Institute — January 27, 2021
View event recording
2020 Shkreli Awards Countdown
The Lown Institute — January 5, 2021
View event recording
2020
Lown presents: Racism and hospitals
The Lown Institute — October 21, 2020
View event recording
Measuring What Matters to Drive Meaningful Change
Massachusetts Health Data Consortium (virtual) — September 30, 2020
View event recording
Why Medication Overload is a Patient Safety Crisis
International society of Pharmacovigilance (virtual) — September 16, 2020
View event recording
Building a Truly 'Public' Health Care System
Open Markets Institute (virtual) — August 6, 2020
View event recording
2019
Responsible Health Journalism Workshop Leader
Knight Science Journalism & Kavli Foundation Science Editing Workshop (New Orleans,LA) – September 2019
Faculty 2019 Annual Meeting of the American Delirium Society
(Boston MA) – June 2019
Resident Elective in Health Policy Lecture: Protecting Patients from Overuse
Kaiser Permanente (Los Angeles, CA) – May 2019
Moderator of panel on: Delivery of Patient-Centered Care in the U.S. Healthcare System
Robert Wood Johnson Foundation (RWJF) and AcademyHealth Meeting (Washington DC) – May 2-3, 2019
Residency Fellowship in Health Policy Lecture: Protecting Patients from Overuse
George Washington University Milken School of Public Health (Washington DC) – February 27, 2019
2018
ORBITA in Context: Understanding the De-adoption of Medical Treatments
Yale University (New Haven, CT) – May 31, 2018
Resident Elective in Health Policy Lecture: Protecting Patients from Overuse
Kaiser Permanente (Los Angeles, CA ) – May 2018
When Access Should Be Limited: Combatting Waste and Overutilization in US Healthcare
Yale Healthcare Conference (New Haven, Connecticut) – April 13, 2018
Overuse and Public Policy
George Washington University (Washington DC) – March 28, 2018
Low-Value Care: It's Not Just About the Money
Rhodes Island Business Group on Health (Providence, RI) – March 2, 2018
2017
Making Patients Participants: People Power Outside the Clinic
Society for Participatory Medicine (Boston, MA) – October 25, 2017
Is Our Health Care Sytem Fixable or Dysfunctional Beyond Repair?
Mayo Clinic Center for Innovation (Rochester, NY) – September 2017
Overuse: How Do We Get to the Right Care?
Institute for Healthcare Innovation – July, 2017
Not Too Much or Too Little: Nurse Practitioners as Champions for the Right Care
Maine Nurse Practitioner Association (Linconville, ME) – April 27, 2017
The Media on the 2016 Election and What's Next for Health Policy (Plenary Chair)
AcademyHealth (Washington, DC) – January 30, 2017