The Lown Hospitals Index: Resources for Top Performing Hospitals
Socially responsible hospitals are vital for the health of our communities and deserve to be recognized as models for others to follow. The Lown Hospitals Index is the only national ranking to provide a holistic evaluation of hospital performance across health equity, value, and outcomes. Top grades on the Index represent independent, data-backed recognition of your success in these areas.
We'd love to help high-performing hospitals and systems like yours share the news. For information on badge licensing and no-cost press release templates, fill out the form below or reach our hospital support team directly at (617) 992-9361.
Lown badges are provided as scalable digital image files that feature your "A" grade and relevant metric. Artwork is licensed for use in all mediums.

SOCIAL RESPONSIBILITY

RACIAL INCLUSIVITY

FAIR SHARE SPENDING

PROMOTIONAL VIDEOS
The Lown Institute Hospitals Index is the first ranking to define clear, measurable standards for hospital social responsibility. While most rankings measure just patient outcomes, the Lown Index takes into account the full breadth of what hospitals do as care providers, employers, and community partners. By setting these benchmarks, we seek to shine a light on those hospitals that provide exceptional, high-value patient care to all who need it in their community — and encourage all hospitals to follow their example.

Learn more about how we create the metrics and rankings on the Lown Hospitals Index.

Diagram of the metrics available on the Lown Hospitals Index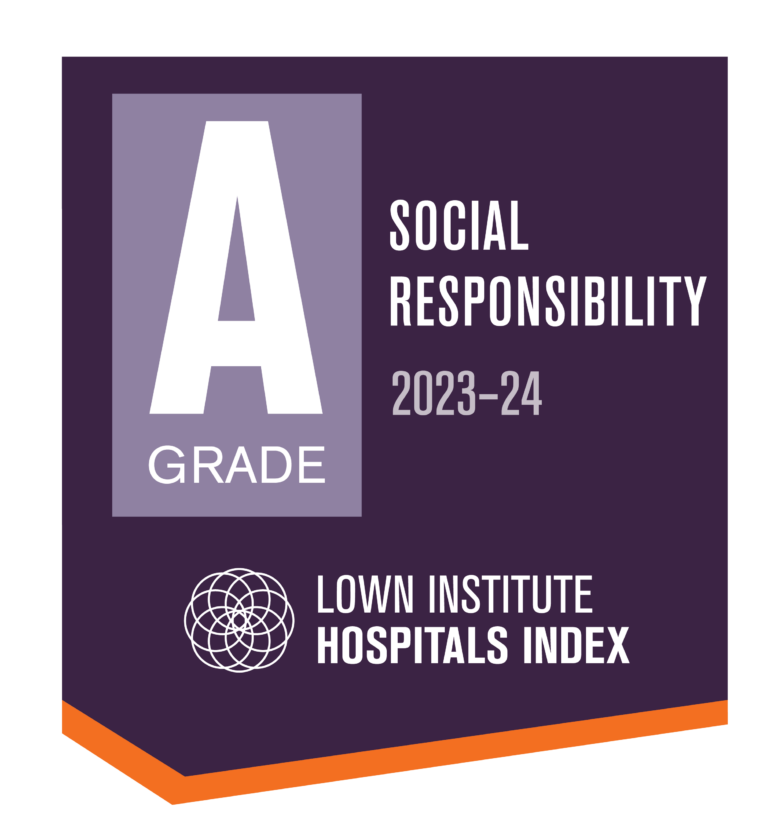 PRESS KIT
We'd love to provide you with a custom press kit and a full list of the awards that you have earned. Fill out the form below and we'll start pulling it together.
Still have questions? Email our hospital support team at index@lowninstitute.org.
About the Lown Institute
The Lown Institute is a nonpartisan think tank advocating bold ideas for a just and caring system of health. Founded in 1973 by Nobel Peace Prize winner Bernard Lown, MD, developer of the defibrillator and cardioverter, the Institute focuses on health care issues such as medical overuse, health equity, and cost of care.
Follow our social media channels on Facebook, Twitter, TikTok, and LinkedIn and use the hashtag #LownHospitalsIndex.