FUND THE NEXT 50: Help advance bold ideas for a just and caring system for health.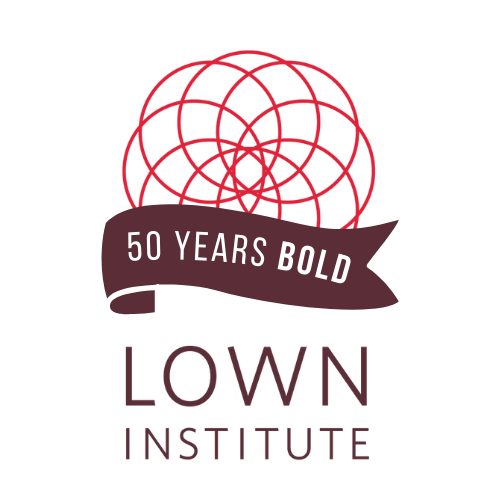 For 50 years, the Lown Institute has been committed to bold and uncompromising research while advocating for a just and caring health system.
When you donate to Fund the Next 50, you invest in Lown's efforts to refocus healthcare on what's best for people: hospitals that care for those most in need, patients living without fear of financial distress, and health professionals finding joy in their roles.
Together, we can build the healthcare system we all want and need.
FUND THE NEXT 50
Help us advance bold ideas for a just and caring system for health.
---
Reasons to support us:
For a staff of around twelve, we punch way above our weight when it comes to media coverage and overall impact. There is a daily flow of hits from trade, business, regional, and national media.

The problem now isn't getting people's attention. It's having the bandwidth to follow all the opportunities. Our ability to effect change is growing, but we need your help to scale.
Because existing hospital rankings didn't do a good job at measuring what matters, we decided to create one that did: The Lown Hospitals Index for Social Responsibility.

Our work has unlocked a wave of scrutiny on the hospital industry that is disrupting healthcare for the better.
Each year we honor a young clinician who demonstrates that kind of bold leadership with the Bernard Lown Award for Social Responsibility.

We've organized six national conferences, welcoming thought leaders from wide-ranging backgrounds to renew their connections to the humanitarian ideals essential to good healthcare.

And the Lown online speaker series attracts prominent guest panelists and over a thousand registrants each year to discuss challenging topics like racism in healthcare, medical overuse, and the need for hospital community investment.

Dr. Saini presents the 2022 Bernard Lown Award for Social Responsibility to Dr. Mona Hanna-Attisha, a Michigan pediatrician who helped expose the Flint water crisis.
Honor the legacy of Dr. Lown by breathing life into work that is done in his name.
Dr. Bernard Lown, founder of the Lown Institute, was one of the most accomplished physicians and activists of the 20th century. Not only did he create medical innovations that saved countless lives, he repeatedly risked his career to stand up against racial injustice, nuclear war, and the industrialization of healthcare.
Above all, he advocated for social justice and peace, and worked tirelessly to create the health system we all want and need. At the Lown Institute, we continue to be inspired by Dr. Lown's courage, heart, and vision, and are proud to carry on his legacy.
Your support for the Institute honors the legacy of Dr. Lown and ensures a bold voice for the human and moral dimensions of healthcare is actively present at a time when it is needed more than ever.
---
Other ways to give
Your support is crucial to our work and there are many ways to give. Learn more about opportunities to donate through stock, property, planned giving, and grants.
If you have questions, contact Holly Weeden, our development manager. She can be reached at (617) 274-8709 or hweeden@lowninstitute.org.