Shkreli Awards
The Shkreli Awards, named for the infamous "pharma bro" Martin Shkreli, are awarded by the Lown Institute each year to perpetrators of the ten most egregious examples of profiteering and dysfunction in health care. "Winners" are judged by a panel of clinicians, health policy experts, journalists, and patient advocates.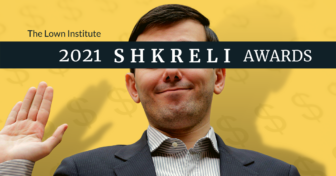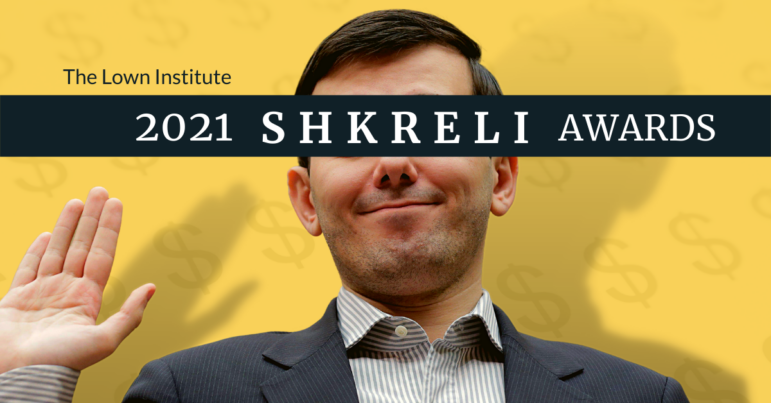 2021
AWARDS SHOW
TODAY! — Featuring Will Flanary (aka Dr. Glaucomflecken) and Gregg Gonsalves, epidemiologist and AIDS activist.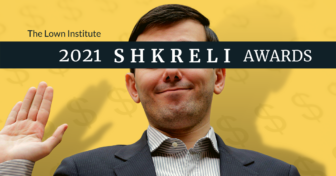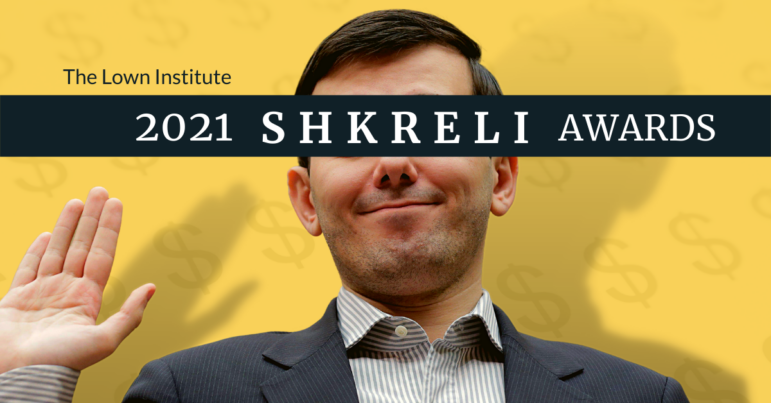 2021 SHKRELI AWARDS
Spotlighting the worst in health care profiteering and dysfunction.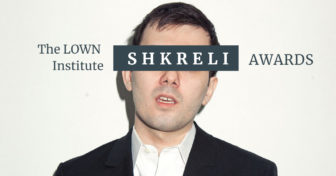 ARCHIVE of SHKRELI AWARDS
We've been doing this since 2017…we'll stop when the dysfunction stops.