Nassib G. Chamoun
Immediate Past Chairperson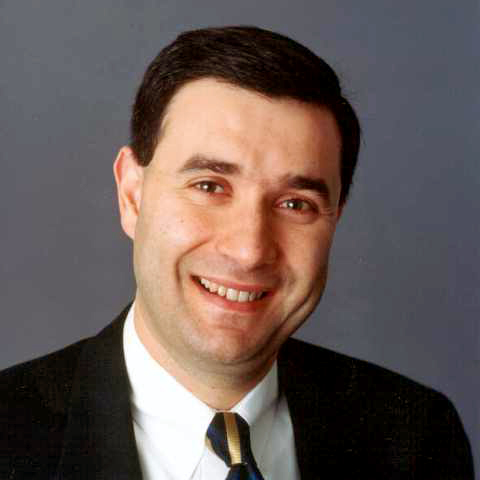 Nassib Chamoun is the Founder of Health Data Analytics Institute, serves as its President and Chief Executive Officer, and is the primary inventor of its broad-based health data analytics platform.
Previously, Chamoun was Founder, President and CEO of Aspect Medical Systems, which he led from startup to a $100M global, publicly-traded company. Chamoun is the primary inventor of Aspect's premier product, the Bispectral Index™ (BIS™) technology, the first clinically validated direct measure of the effects of anesthetics on the brain. BIS™ technology is available in a majority of hospitals in the US, Europe, and Japan, has been used on approximately 100 million patients and has been the subject of more than 3,500 published articles and abstracts. BIS™ technology has been proven to reduce the risk of awareness with recall during surgery, facilitate faster wake-ups with less recovery time and reduce anesthetic use.
In 2009, Chamoun guided the acquisition of Aspect Medical by Covidien (now Medtronic), a leading $12 billion global healthcare products company. From 2009 to 2010 he assisted the CEO of Covidien in the capacity of Vice President of Technology, Research and Clinical Development. While at Aspect Medical, Chamoun invented the Risk Stratification Index (RSI), a broadly applicable and robust system for assessing hospital length of stay and mortality in surgical patients based solely on administrative data.
Over the years, he has published several peer reviewed papers on RSI, including in collaboration with Cleveland Clinic and the Lown Institute. Chamoun is the Immediate Past Chairperson of the Lown Institute Board of Directors, is a member emeritus of the Northeastern University Corporation and served as Director and Vice President of the Anesthesia Patient Safety Foundation from 2004 to 2010.
Chamoun earned a bachelor's degree in Electrical Engineering from Northeastern University and a master's degree in Computer Engineering from Boston University. Subsequently, he was a fellow in cardiovascular physiology at the Lown Cardiovascular Laboratory at the Harvard School of Public Health and was pursuing his PhD in biomedical engineering, when he withdrew to found Aspect Medical.