How to identify low-value prescribing practices
If we want to reduce low-value care — medical treatments for which the potential for harm exceeds the benefit — we have to be able to measure it. Over the past few years, the medical research community has made significant progress measuring overuse of tests and procedures in hospitals and other health care settings. But there's still an important piece missing…measuring low-value prescribing.
As the use of multiple medications has increased, millions of older adults are at risk of being overloaded by unnecessary or potentially harmful medications. Being able to identify and stop certain low-value prescribing practices would be helpful to reduce both patient harm and waste to the system. That's where EVOLV-Rx comes in.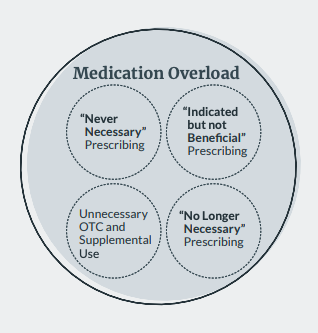 In a recent article in JAMA Network Open, researchers from the University of Pittsburgh School of Medicine and the RAND Corporation explain their new metric, EVOLV-Rx (Evaluating Opportunities to Decrease Low-Value Prescribing). They developed this metric by first looking for low-value prescribing practices in guidelines and literature, incorporating focus group studies with patients and caretakers. To measure the value of different prescribing practices, they adapted from the Lown Institute's approach to characterizing medication appropriateness. Then they convened a panel of physicians and pharmacists to narrow down the final set of practices that would be most meaningful to measure.
The final metric includes 18 low-value prescribing practices. These range from prescribing a drug that has not been proven effective for that indication (eg. testosterone for normal aging), to prescribing a drug for too long (eg. using heartburn medications for many months), to inappropriate use of medications (eg. antibiotics for respiratory infections).
Among the prescribing practices in the "potentially unsafe" category, the panel called out benzodiazepines, muscle relaxants, and anticholinergic drugs as ones to watch out for, as well as overuse of antiplatelet and anticoagulant therapies concurrently.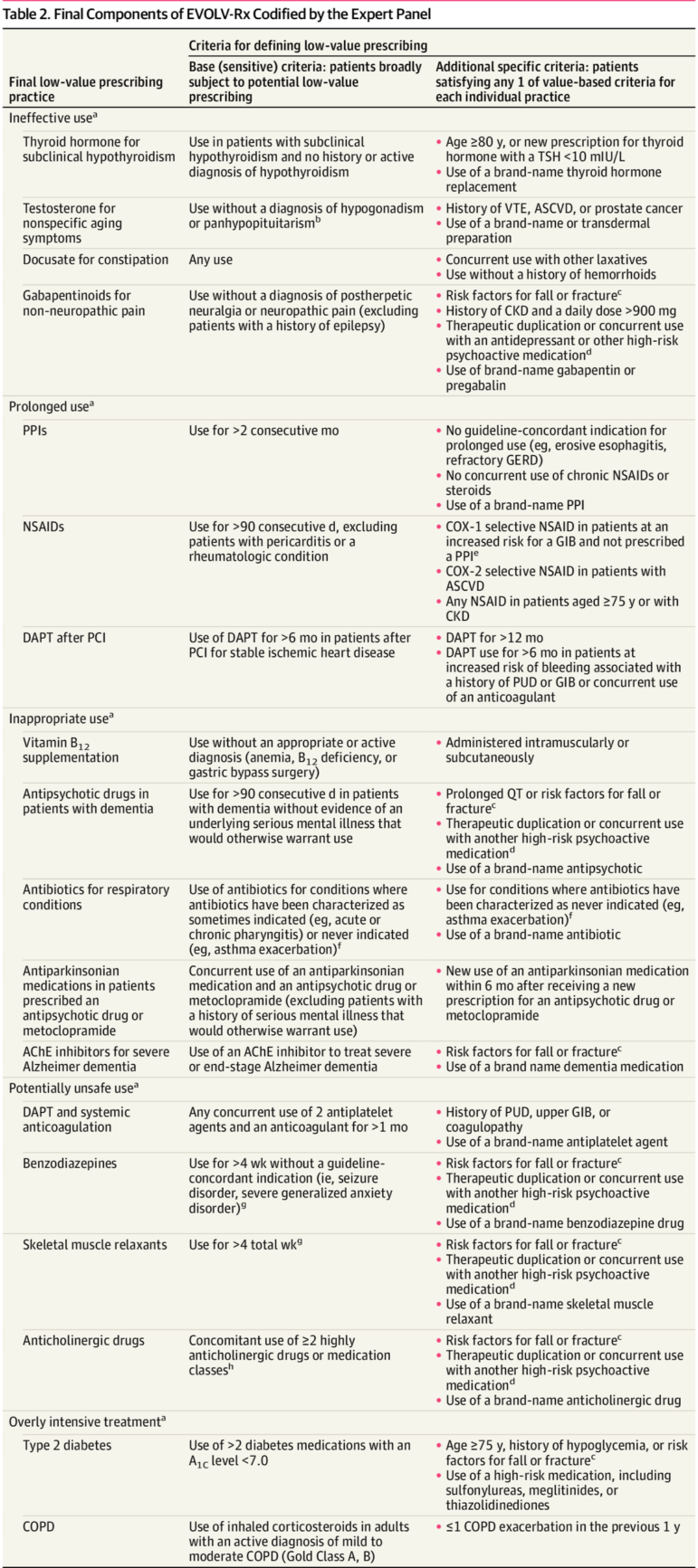 "The metric developed in this study may enhance the detection of low-value prescribing practices, reduce polypharmacy, and enable older adults to receive high-value care," the authors write.